Sewn mattress cover
Detailed Description
The MEDCOVER mattress cover provides comfort not only for the patient but also for the caregiver.
The combination of polyester fibers and polyurethan coat gives a lot of functional features.
The cover passed all of the necessary laboratory tests and is therefore safe to wash at 95°C, withstands up to 50 washing cycles and is breathable and impermeable at the same time.
The surface of the cover is equipped with a non-flammable treatment that meets the parameter for the class CRIB5 and can be disinfected with various types of detergents, including alcohol based desinfections.
Mattress cover complies all of the standards required for use in the healthcare sector and is provided with all certificates.
The cover is equipped with an L-shaped zipper secured by a drip.
Package contents
The color, size and print can be changed individually. For more information write to us at info@medcover.cz
The cover is both breathable and impermeable

Can be disinfected with all types of disinfection
Specification points
Certificates material
Non-flammability CRIB 5
OEKO-TEKS standard 100
Antibacterial test
Health harmlesness
ISO 10993
Do you have any further questions for us?
Write to us, or call us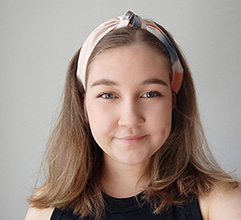 Eliška Vávrová
Asistentka prodeje
Northern Design s.r.o.
Bezručova 1656,
Hlinsko 539 01,
Czech Republic